Big Success at PRINT 17, Chicago, IL - September 10-14, 2017.
RMGT continues to strengthen their corporate identity and impressive press lineup through events and trade shows in North America.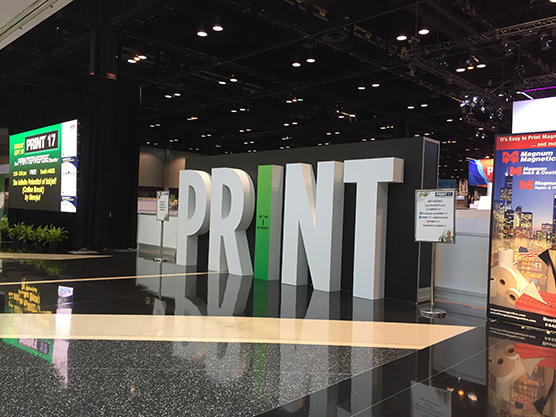 RMGT welcomed over one thousand visitors and provided hourly live press presentations at PRINT 17, North America's largest tradeshow. The event showcased cutting-edge technologies and offered an avenue for customers to explore the latest products and services on the market.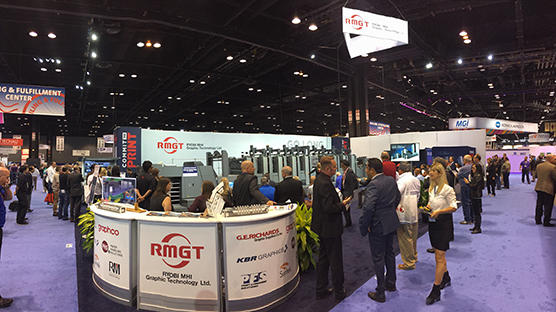 For a fourth year in a row, RMGT was the only press manufacturer at PRINT 17 to exhibit a fully operating offset press as well as offer live presentations. The showcased press was a RMGT 920PF-8+CC+LED-UV 8 Color with Coater Perfecting, an A-1 size (25x36 inch), 8-color 4 over 4 perfecting offset press, configured with Anilox Chamber Coater, fully-automatic plate changing system and LED-UV instant curing technology.
Visitors throughout North America witnessed live changeovers of 8-up, 16-page signature jobs in real time. They also experienced how current RMGT customers quickly perform make-readies everyday with high-speed plate changing and PQS-D (I+C) Inline color management.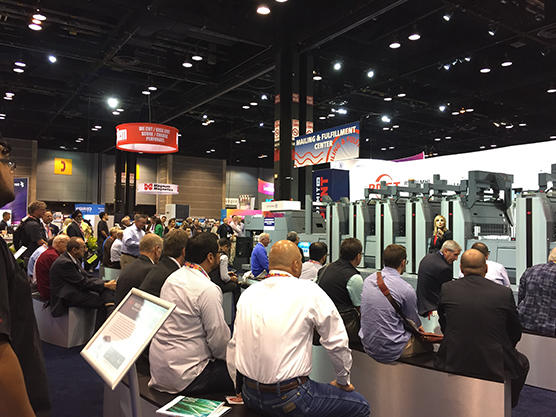 At PRINT 17, RMGT once again won a prestigious MUST SEE 'EMS award as well as "Best in Category" for offset presses. MUST SEE 'EMS awards provide a valuable roadmap for show attendees to not miss the latest, most cutting-edge products and technologies on the show floor.
PRINT 17 proved to be a big success following a large attendance from across the continent and extensive press coverage and publicity during the event. Dealers welcomed many existing and new opportunities and are looking forward to several new installations in the coming months.