TECH EXPO 17 Print & Finishing Solutions OPEN HOUSE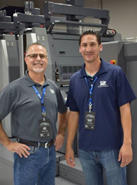 Print & Finishing Solutions hosted their 11th annual Technology Expo (TECH EXPO 17) spending two days from Nov. 17th-18th in their newly expanded demonstration center located in Orange County, California, USA. The event featured state of the art finishing equipment from over 15 manufacturers along with the RMGT 920ST+5+LED-UV with Full RPC, 200mm Raise and more, which was sold to the customer "House of Printing".
TECH EXPO 17 included over 80 employees and vendors showcasing equipment to over 300 customer attendees. The latest RMGT 9 series, 5 Color with LED-UV Technology took center stage. The PFS demonstration team wowed attendees running 24 point packaging applications at 13,000 SPH and in the afternoon demonstrated the real speed of the 9 series with speeds of 16,200 sheets per hour for publication type work. 5 demonstrations were conducted each day showing under 8 minute make readies and highlighted the "unfair advantage" of the RGMT 9 series with LED-UV machines!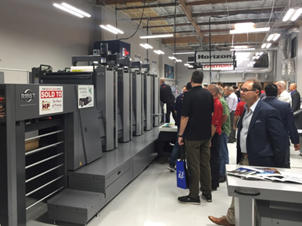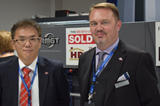 "It was exciting to demonstrate the power of the RGMT 9 series with LED-UV at Print & Finishing Solutions (PFS) TECH EXPO. We are able to bring the RMGT 9 series closer to our friends in the Western US in our technology center and really experience what the machine will be able to do for them. TECH EXPO 17 gathered many new prospects and moved current prospects closer to closing opportunities." said Kian Hemmen, Western Regional Sales Manager, PFS.