IGAS 2018 Report(6) RMGT Smart Factory concept
RMGT Smart Factory is composed with 3 platforms, such as, "Automation of the future", "Visualization of the future" and "Support of the future". This opportunity, we specially focus what and how "Visualization of the future" RMGT think about.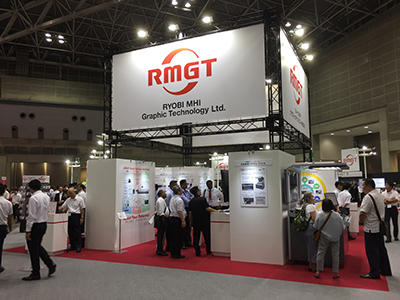 Smart Factory with many visitors
[Realizing "Visualization" of printing process utilizing IoT (Internet-of-things), and "Support" to improve productivity in printing companies] - This is RMGT Press Information Cloud Concept (under development).

Multiply connected presses on printing operation in factory by networking, integrating printing productivities in single resource in centralized management and analysis enables to realize to "Visualize" improvement target through printing processes.
The two presses exhibited in the booth (RMGT 9 and 10 series) were connected, and these performed efficient productivity by live and printing criteria.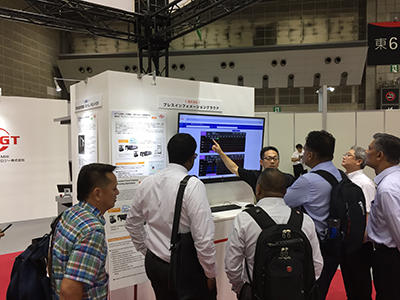 Explaining through Press Information Cloud in the large display
This is the control tower for printing management system centralizing information and operation by integrating printing presses and processes.
Normally, press information display is built on a press, but, at IGAS booth, it is demonstrated in Smart Factory Corner located in the special place.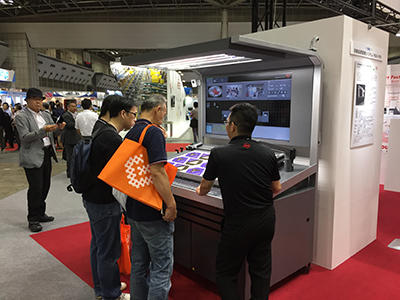 Customers experiencing printing management system
In Smart Factory corner, we had various exhibition samples by collaboration with alliance partners. One of them is "High Speed Camera (exhibition sample)".
In normal condition, it is very hard to see real situation of sheet feeding, transports and motions by eyes, but high speed camera gets those and records it for slow motion movie with high definition image. By analyzing what's happening, it allows you to specify and find causes of troubles much easier than ever.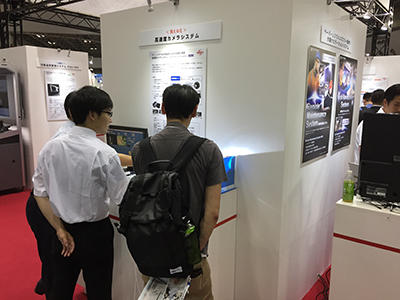 "Visualization" on production speed at 16,000sph sheet feeding
6-day exhibition, IGAS 2018, was closed.
At RMGT Smart Factory concept, all processes and operations were shown with robots and printing presses subsidizing automation and labor-saving technologies to reduce time waste and work burden.
Making reserved capacity, it can promote to assist operators so that every single printing company can exert their strength and own knowhow fully.
Therefore, we RMGT are aiming to reach the goal in the new world that human could utilize press and technology by his own way which should be.
We extremely thank you very much for your great attentions and visit at the RMGT booth.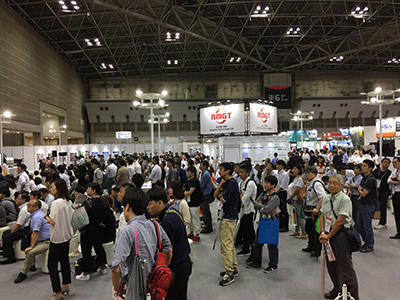 Many visitors and customers came to RMGT booth every day.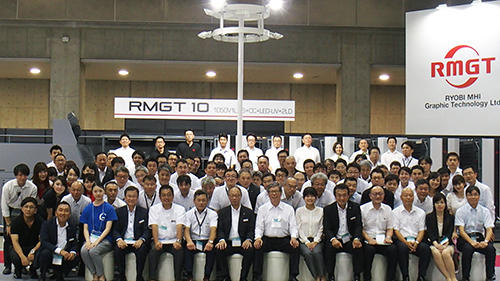 Your attention and visit to RMGT are greatly appreciated. We extend gratitude and wishing you prosperous and continued success in future!