Successful exhibition IPMEX 2019, held in Kuala Lumpur


Cyber booth IPMEX 2019



Our distributor Cyber Pte Ltd.(hereinafter called Cyber) participated in IPMEX 2019, which is one of the largest shows in South-East-Asia and held in Kuala Lumpur, Malaysia from August 1 to 4, 2019.

Although the exhibition is dominated by digital presses and some related printing peripherals, we are proud that Cyber showed the presence of offset printing press by exhibiting RMGT 920ST-4+LED and RMGT 524GX. These were only the offset printing presses in the show, but we could see and feel the enthusiasm of many visitors from Malaysia, Singapore, Indonesia, Thailand, Vietnam, Sri Lanka and etc. with our own eyes.

During the show, the LED-UV system instant dry capability was presented through live demonstration and the visitors were impressed by the good quality of the prints and the ease of printing. Cyber has been pushing the concept of LED-UV printing in their region with some good breakthrough in the packaging and commercial printing sector. They also introduced the possibility of doing high value added printing such as Chemical Embossing and foil printing to the visitors. Furthermore, they displayed an array of LED-UV printing sample including those with new age substrate such as "LIMEX" sheet which was mostly made from limestone, non-use of wood pulp and water and we believe the visitors could imagine not only the new technology, but also the eco-friendly future.

You can check the atmosphere of exhibition more from the photos below.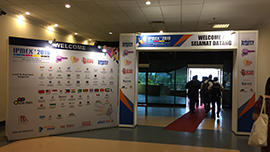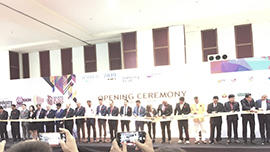 Entrance of exhibition hall         Opening ceremony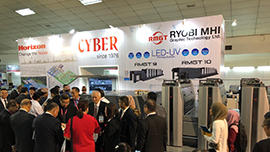 Enthusiastic crowd at Cyber's booth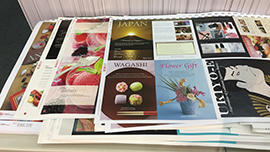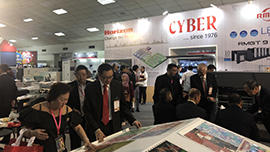 Printed samples              Exhibited samples