RMGT impressed North America at PRINTING United Dallas TX, USA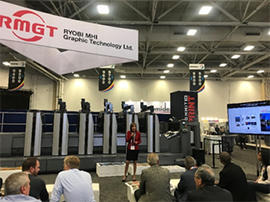 PRINTING United 2019 exhibition was held in on Oct. 23rd - 25th in Dallas, Texas USA.

PRINTING United is a brand-new trade show built on the strong foundation of the SGIA Expo. This newly relaunched event will continue to provide access to the latest solutions for apparel, graphics/wide-format and functional printing applications, while also extending into the commercial, packaging, and in-plant printing segments.

So, for RMGT, it was very challenging to bring a machine up and running at the show. At the end of the day, RMGT was the only offset press manufacturer to have a machine up and running on the show with big efforts and cooperation with GSNA (distributors in USA and Canada).  PRINTING United got more than 30,000 attendees and RMGT demonstrated 940ST-5+LED-UV+CC+SLD 13 times showing LED instant curing and inline color control system, and all demonstrations were so crowded.

We heard many times from not only other exhibitors, but also many printers who visited RMGT booth, "It is really surprise to see actual printing machine up and running at local show nowadays. RMGT is a very vibrant press manufacturer, thank you for challenging to bring a real machine at 3 days show and encouraging all of us!" We really feel RMGT impressed North America!!!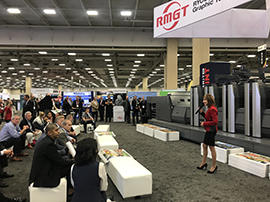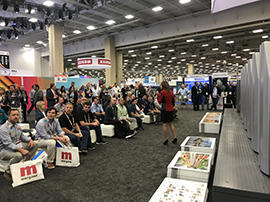 At the exhibition, we held LED Elite User Group meeting with RMGT users and prospects who were invited for the meeting. The prospects had great chance to hear actual voices from RMGT users. Many RMGT users made decision on RMGT machines from this meeting.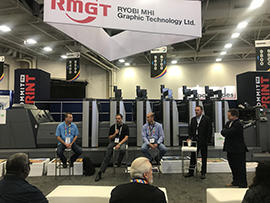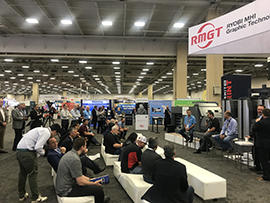 We are very happy to bring the machine to the show, This is a good opportunity to show what our machine can do, and to demonstrate how our press technology shifts the digital to offset crossover printing in favor of offset, said Hirokawa, president of RMGT.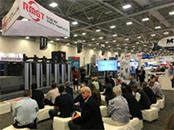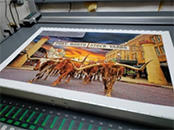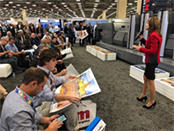 GSNA, our North America distributors never stop promoting RMGT brand and will continue to the next printing show, "Printing United 2020" in Atlanta, Georgia USA.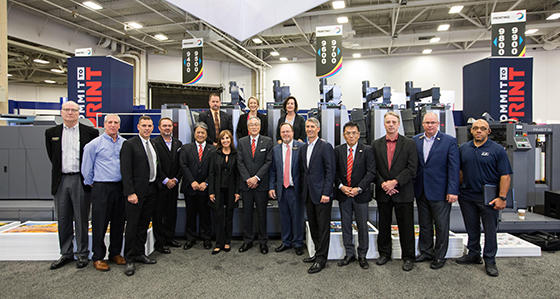 And RMGT never stop offering something new and something different towards drupa 2020.